Mission Statement


Jemison Elementary School's mission is to provide a secure, positive, encouraging environment so that our students will develop academic skills and acquire knowledge on which to base lifelong learning.


Teachers at JES share the following beliefs:

All students can learn.
Each student is a valued individual with unique intellectual, physical, social, and emotional needs.
Student learning is the chief priority for our school.
Teachers, staff, administrators, parents, students, and community members share in the responsibility for providing a supportive learning environment within our school.
Students learn in different ways and should be provided with a variety of opportunities to demonstrate their achievement.
The commitment to continuous improvement is imperative if our school is to enable students to become conficent, self-directed, lifelong learners.
A student's self-esteem is enhanced by positive relationships and mutual respect among and between students and staff.
Students are prepared educationally to reach life goals.
Teachers, staff, and administrators share in the responsibility to motivate self-discipline, moral responsibility and respect for other people and property.
Cultural diversity can increase students' understanding of different peoples and cultures.
Our students are the future and their future is technology and we must prepare them for it.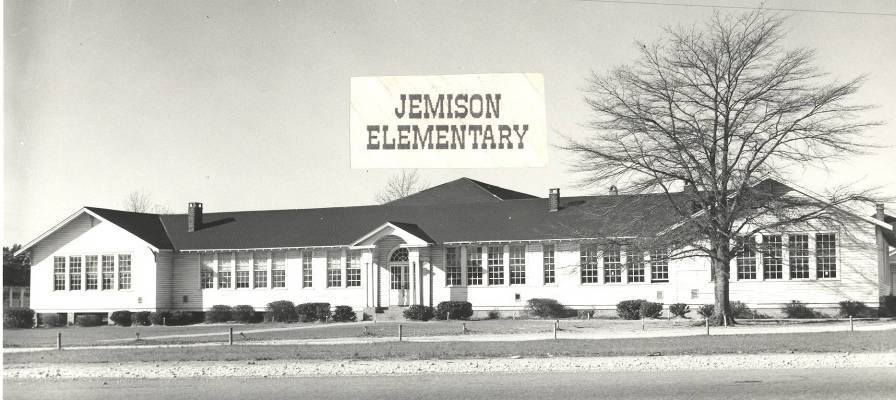 JES -- An Earlier Facility

Jemison Elementary School is located in Northern Chilton County within the city limits of Jemison, Alabama.
It is a rural community with a population of 2,585, according to the 2010 census.

School History

In the early days of our county, a community known as Langston Station existed at the location of present day Jemison. The name of the community was later changed to Jemison in honor of Mr. Robert Jemison of Birmingham. Mr. Jemison operated a stage line which used this community as an overnight resting place for passengers.

Education was valued by Jemison residents from early on. On June 24, 1886, The Chilton View newspaper reported that the good people of Jemison were discussing the possibility of erecting a new academy. The creation of a "new" academy implies that some kind of educational facility was already in place. On October 20, 1887, The Chilton View reported that the Jemison Academy opened with 40 pupils and two teachers -- Professor G. L. Speers and a Miss Kate Sherrill.

Dates and the sequence of events are often unclear, but information (gleaned by the Chilton County Historical Society from newspaper archives and oral histories) seems to indicate continual growth of Jemison School over the years through both population growth and school consolidation. Some of the schools which consolidated with Jemison School include: Oak Grove, Freeman, Mars Hill, Free Springs, Chestnut Grove, Smith, Concord, Mineral Springs, Union Grove, St. Paul, Gullege, Beulah, and Shiloh.

In 1997, the trend toward school consolidation was reversed as a new facility for grades K-4 (Jemison Elementary) was built at a different location. Two more wings have been added to the school in recent years. In December, 2006, the enrollment of Jemison Elementary approached 900, making it the largest school in the county.